Weddings Testimonials
at Atholl Palace Hotel
At Atholl Palace Hotel, we consistently get wonderful comments from our wedding couples and their friends and family. Our reviews are exceptionally important to us and over the many years we have enjoyed some really wonderful feedback, it is truly satisfying to read how happy our wedding couples have been with their experience at the award-winning Atholl Place Hotel and how we have worked with them to make their day special. But don't take our word for it! Here are some testimonials from some of our recent wedding couples.
A Perfect Day
"We are still so happy with how our wedding day was. It was honestly the most perfect day ever! Thank you so much." Bridebook, December 2022
♥
♥
♥
♥
♥
♥
♥
Our Wedding at Atholl Palace
"We had the most wonderful time at your hotel and you all truly made our wedding day so special. All of the guests said that it was the best wedding they have been to and all the credit is to your team. You made the wait and postponements so worth it. Thank you!!" Bridebook, December 2022
♥
♥
♥
♥
♥
♥
♥
Wedding Extravaganza
"Clive & I refer to our wedding as an "extravaganza" weekend and our guests said that it was the best wedding ever 🙂" Bridebook, December 2022
♥
♥
♥
♥
♥
♥
♥
November Wedding
"My wife and I held our wedding reception with the Atholl Palace Hotel and we were delighted with the standard of service. All of the staff were professional, friendly and approachable and nothing was too much trouble from beginning to end. We were provided with a dedicated room which is perfectly equipped to host large numbers. The food and drink was delicious, with everything procured locally/regionally. Our reception ran like clock work, with all our guests commenting on the quality and standard of the hotel and its presentation. My wife and I highly recommend anyone contemplating a wedding at the Hotel to book with them. We would not hesitate to do so again." Tripadvisor, November 2022
♥
♥
♥
♥
♥
♥
♥
A Day to Remember
"Firstly, the grounds are simply stunning, everywhere you look has a fantastic view. From the moment we booked our big day to our final farewell to the venue the day after our wedding the staff at the Atholl Palace were incredibly patient, helpful and so accommodating. Would highly recommend the Atholl Palace as a wedding venue to consider, its warm, cosy inviting and I still have guests to this day commenting on how delicious the meal was. Overall 10 stars to the staff & venue!" Bridebook, October 2022
♥
♥
♥
♥
♥
♥
♥
Wonderful Wedding
"Just wanted to leave an excellent review about the Atholl Palace Hotel after spending 2 nights there for my daughter's wedding. The wedding planners were absolutely wonderful & nothing was too much bother. The wedding meal was really lovely and everyone was commenting on how tasty the food was. Our rooms were very comfortable and spacious. Everything we asked for was brought promptly (fans as we were all very hot) and jugs of iced water to keep us all cool. Catherine was absolutely wonderful and nothing was a problem for her to sort out for our wonderful day. I highly recommend the Hotel for a wedding and we were all really delighted with everything." Tripadvisor, July 2022
♥
♥
♥
♥
♥
♥
♥
Beautiful As Was The Wedding Reception
"My wife and I attended a wedding at the hotel and stayed overnight. The hotel was beautiful as was the wedding reception area. We had a lovely room which was huge with great views. Food at wedding and breakfast next morning was excellent. Would return again anytime and highly recommend a stay there." Bridebook, June 2022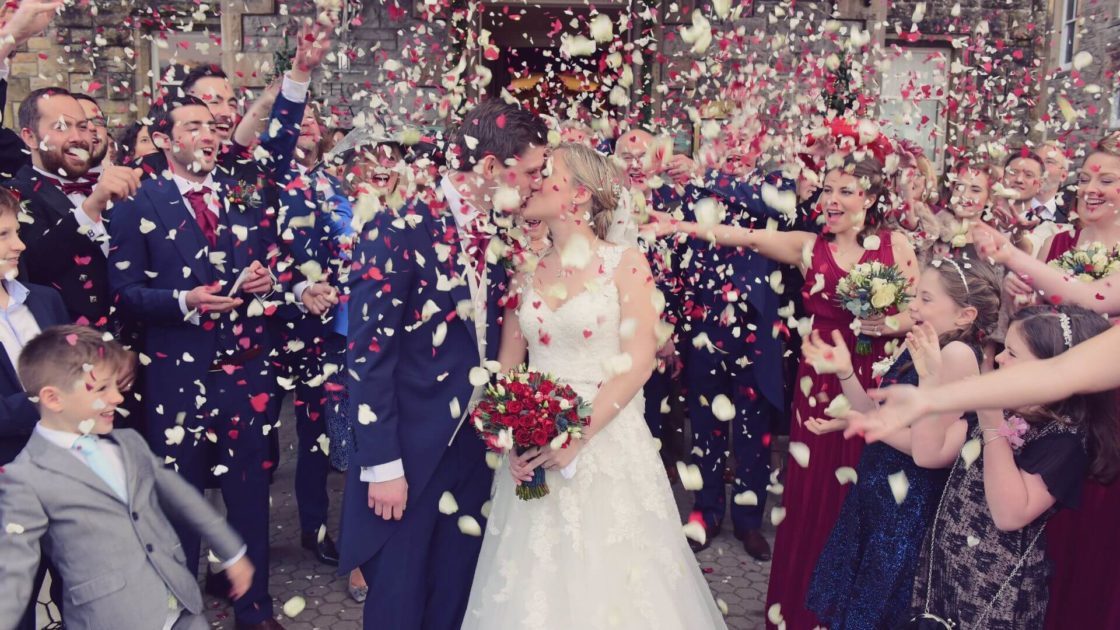 Book Your Personal Show Around
The award-winning Atholl Palace Hotel is licensed for both Civil and Religious Wedding Services. To book your personal wedding show around, fill in the form here.
BOOK HERE
Wedding Enquiry
Please fill out the form here to email Atholl Palace Hotel your wedding query.
ENQUIRE HERE
Request A Wedding Brochure
If you would like a copy of our wedding pack, containing full details of all our wedding options, please email us on weddings@athollpalace.com and we will respond to you as soon as we can. ​
REQUEST BROCHURE HERE